All information on this webpage has not been verified by the Department of Health or the FDA. It cannot be used for any medical diagnosis, treatment, disease prevention, etc., nor can it be used for any commercial purpose. It is provided for academic research purposes only and is not intended for general consumers.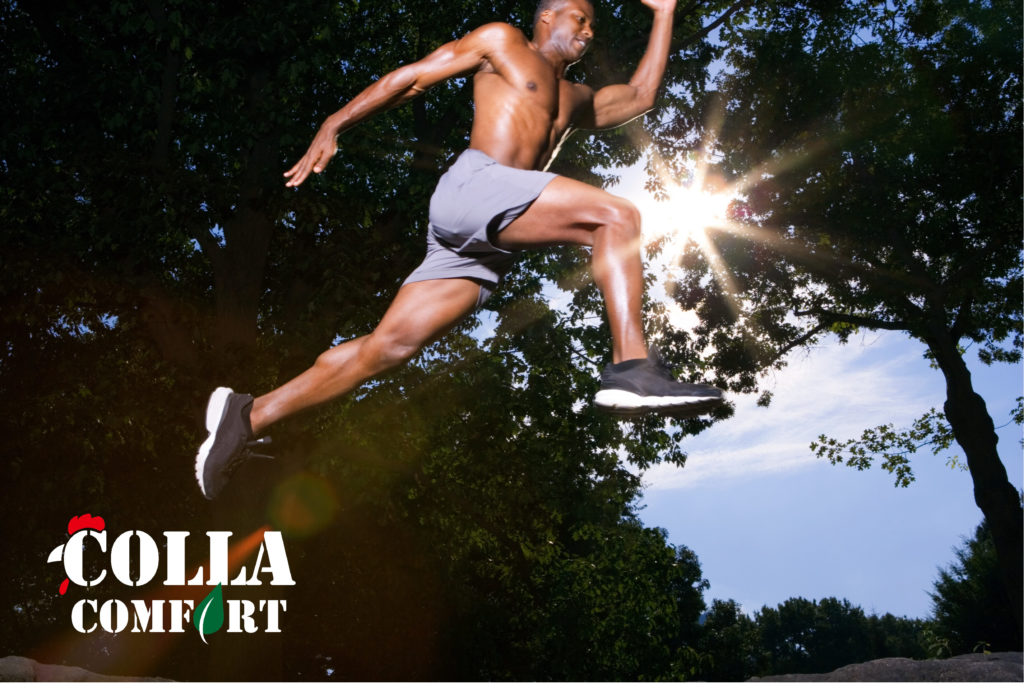 Type I collagen is mainly extracted from pigskin, cowhide or fish while type II collagen is extracted from chicken cartilage.

In 1993, a renowned international scientific journal (SCIENCE, VOL.261, 24 September 1993) discovered that functional type II collagen is the main component in cartilage tissue and that daily intake of low-dose functional type II collagen can ameliorate the symptoms of patients with rheumatoid arthritis. An international nutrition journal (Journal of Nutrition. 1999; 129: 1891-1895) further proved with animal experimentation that oral administration of large molecularsized collagen can increase the collagen content in articular cartilage, as well as replenish it in the organs and encourage repair and replenishment. Later studies have also shown the beneficial effects of functional type II collagen on arthritis.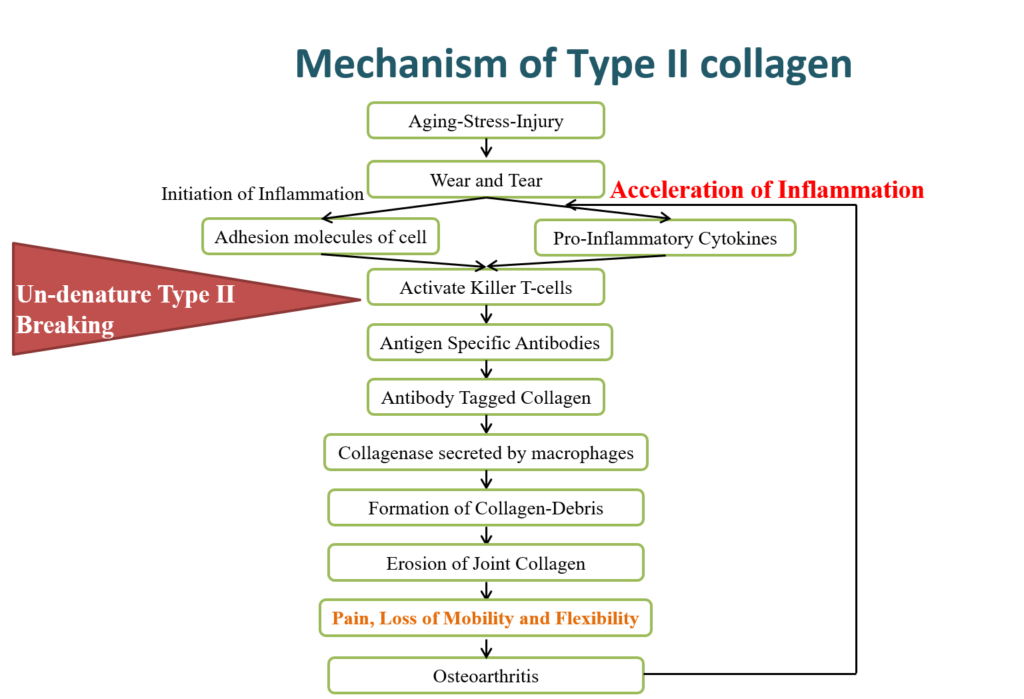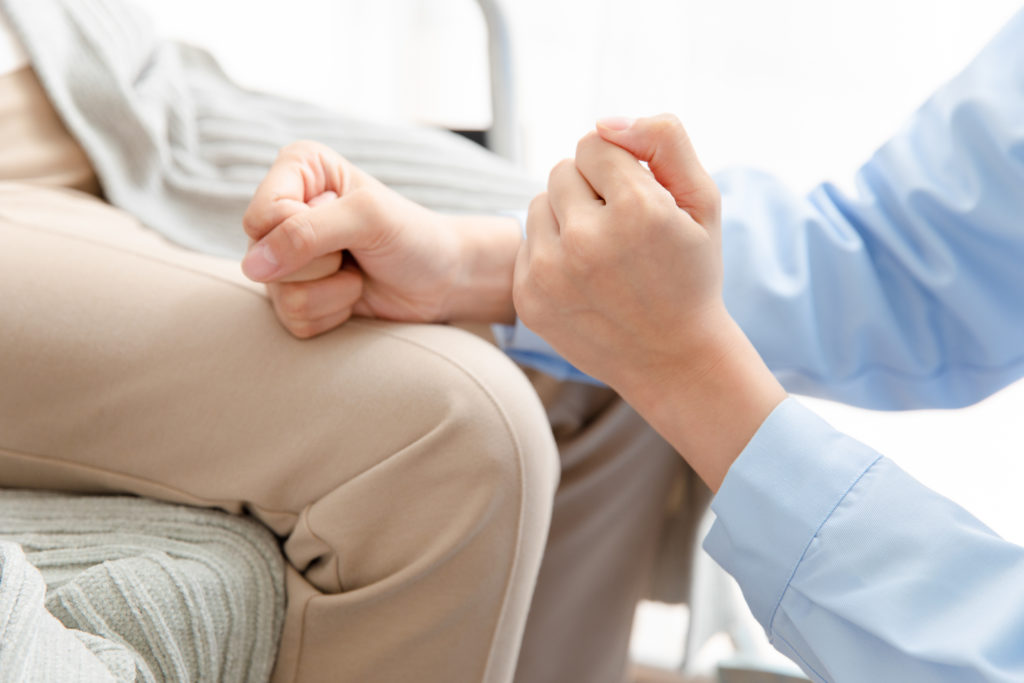 Efficacy of collagen II on chondrogenesis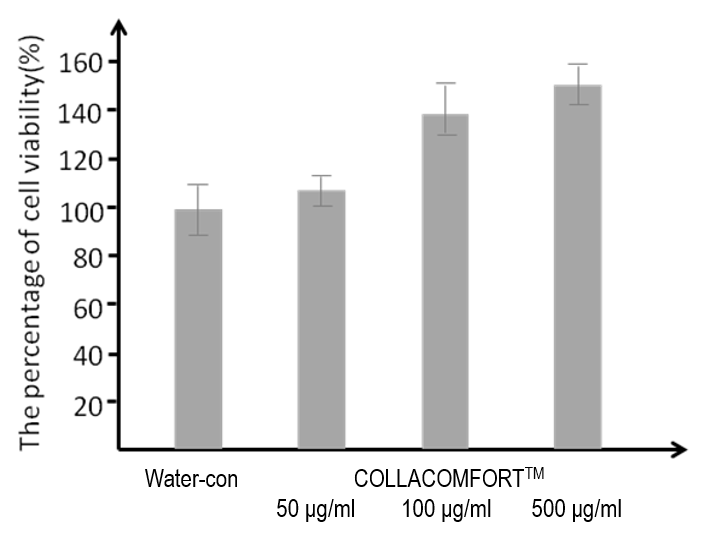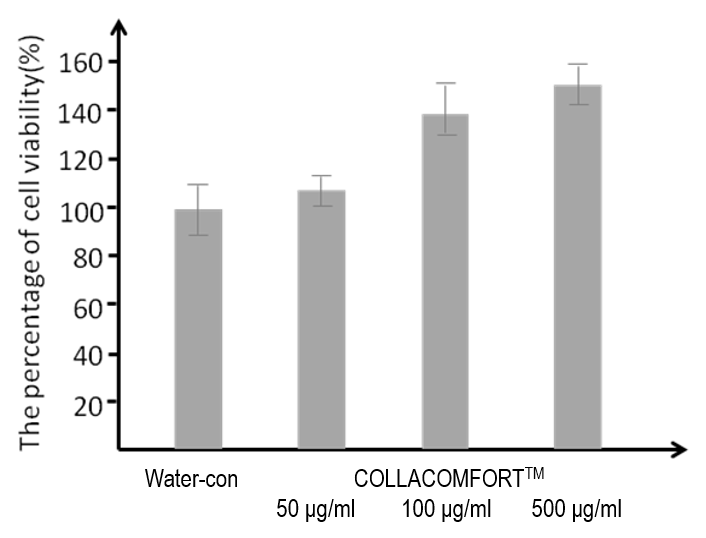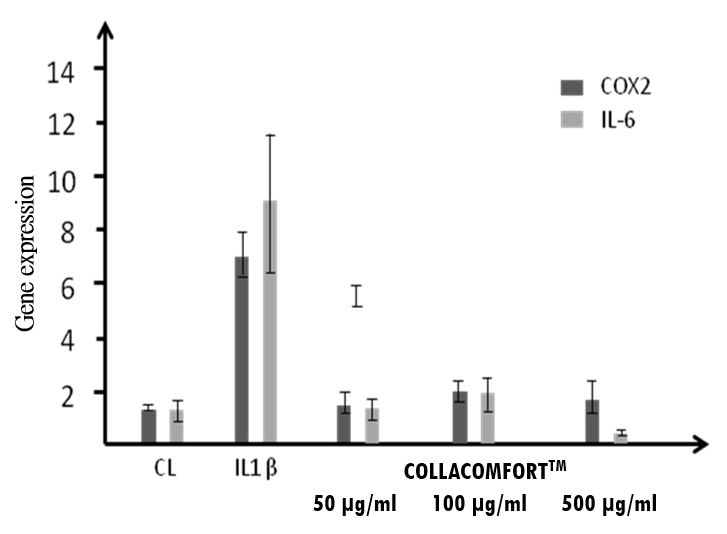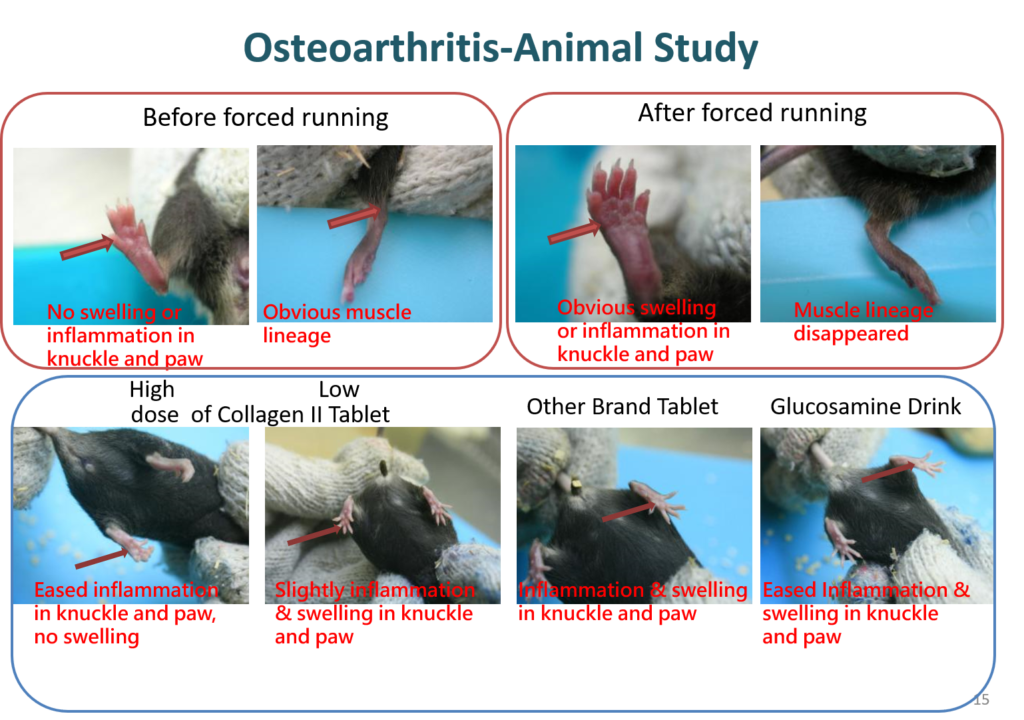 Comparison of competing products
Main Functions of Functional Type II Collagen
Ameliorate joint pain and inflammation
Repair and reconstruct cartilage
Stop erosion of cartilage and bones
Promote long-term health of bones and joints
Improve movement
Copyright © 2012 HG BIOMEDICAL CO. LTD. All rights reserved.