All information on this website has not been confirmed by the Department of Health or the FDA, and cannot be used for any medical diagnosis, treatment, prevention of diseases, etc., nor for any commercial use. It is only for academic research purposes, not for general consumption.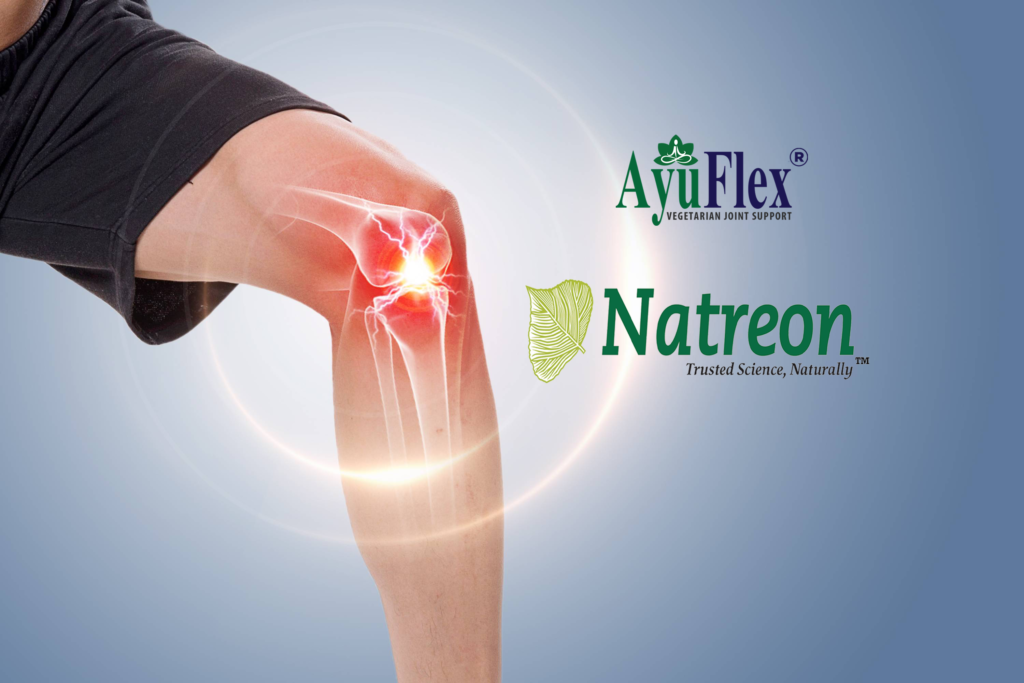 Natreon, founded in 1998, is headquartered in New Jersey, USA. The research unit is located in Calcutta, India. It specializes in the research, production and sale of basic ingredients for Ayurvedic therapy. It has a large number of clinical & preclinical research and safety research. It has 21 patents worldwide and is registered in many countries.
AyuFlex® is a dry fruit extract of Terminalia chebula Retz. Its properties for the prevention and treatment of diseases are highly regarded in Ayurveda. Since ancient times, it has enjoyed the golden status of Indian medicinal plants and is known as the "King of Herbs"
AyuFlex® efficacy
Improve joint condition in patients with arthritis

Improve pain threshold and pain tolerance

Improve blood sugar level

Reduce cardiovascular risk

Beauty whitening

Significantly improve uric acid value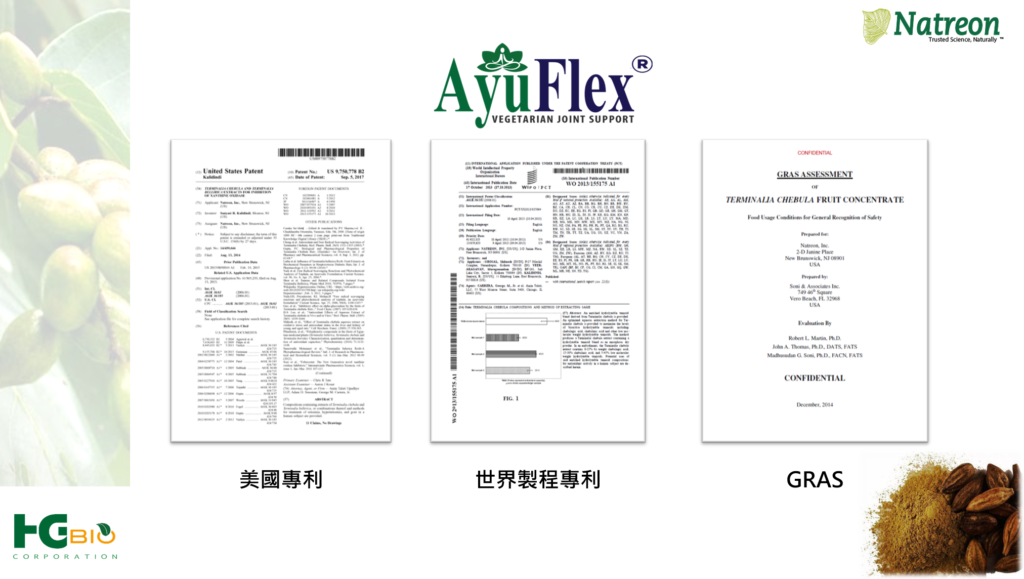 This product features
Water extraction, no solvent residue

100% organic certification

Can replace glucosamine and chondroitin

Full water soluble
Copyright is owned by HG BIOMEDICAL Co., Ltd., please do not reprint.